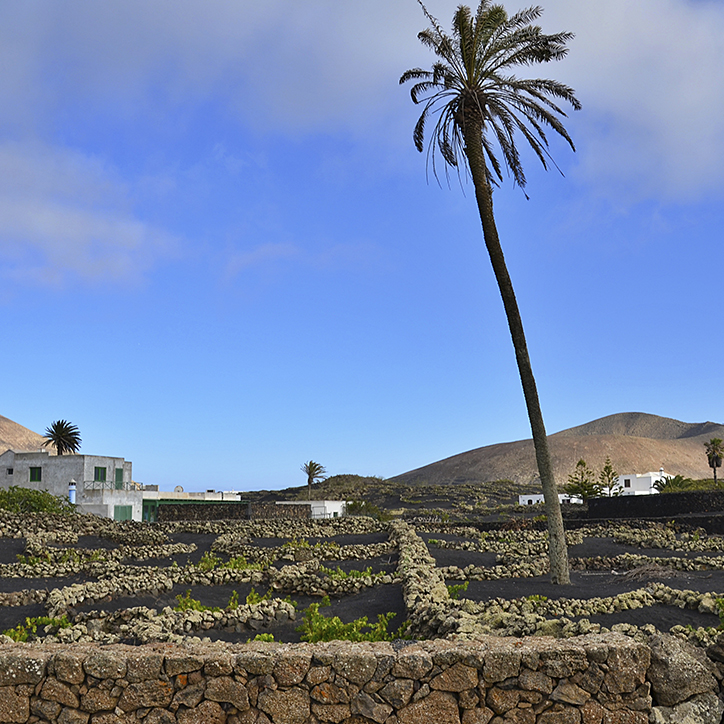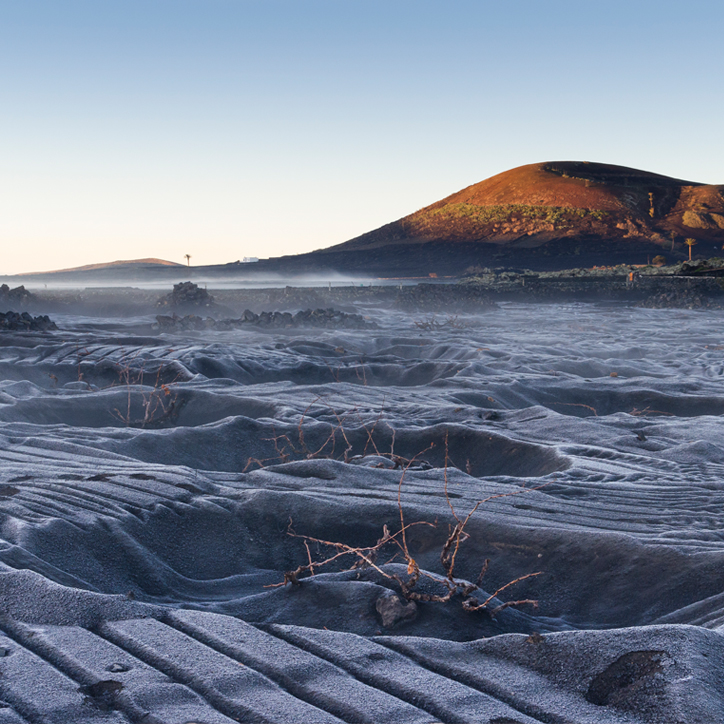 Modest and quiet, Masdache is a beautiful town located in a unique agricultural landscape in the world, La Geria, made up of almost 2,000 hectares of land covered in volcanic ash and known for its plantation of vines for wine production.
The vines are grown in holes and protected by stone windbreaks. Everything is done by hand: from the construction of the wall, to the harvest.
Masdache has two well-known wineries:
Bodega Vega de Yuco is located at the top of the Camino del Cabezo, and from its small botanical garden you get an unbeatable view of the town. In addition to its whites and reds, it is worth trying its variety of liquors. Masdache keeps the secrets of the artisan blackberry liqueur and other delicious varieties such as coffee or goat's milk.
Bodegas Martinón is located at the end of another crossroads and is, like the previous one, a young winery that decided to commit to the landscape, quality and modernity. It is essential to stop at both to do a tasting and check the overwhelming calm of the area.
Masdache is part of the Natural Park of the Volcanoes. It contains the best examples of lava flows and lapilli fields.
Location: central position with respect to the rest of the island and in the north of the municipality.
Population: 410 inhabitants.
Not to be missed:
Go up to the hermitage of La Magdalena.
Taste the local gastronomy in the "teleclub". The "teleclub" are municipal buildings for meetings of neighbors that usually house a bar. In the days when there were no televisions in the houses, people went to the "teleclub" to meet and watch TV.