In recent years in Puerto del Carmen measures have been undertaken to achieve an accessible destination for all. Thanks to the flat orography of our coast, getting around Puerto del Carmen is easy for anyone. We have 6 kilometers of fully accessible promenade. Our beaches have access ramps and wooden walkways that lead to the shore itself. The accommodation offer adapted to people with reduced mobility is guaranteed, as well as a sensitive commercial and leisure offer adapted to their needs. The barriers have been eliminated in all the streets where we have renovated the sidewalks and the Accessibility Plan for the municipality of Tías will soon become a reality, a tool that will allow us to offer all municipalities without barriers.
Adapted beaches
At the 4 most important beaches in Puerto del Carmen, Playa de Matagorda, Playa de Los Pocillos, Playa Grande and Playa Chica, we offer parking spaces reserved for people with disabilities, ramp access, walkways over the sand and exclusive shaded areas. for people with reduced mobility. At Playa Grande we also offer an amphibious chair and crutches so that we can all enjoy a swim in the ocean.
Other information of interest:
EQUIPMENT RENTAL TO FACILITATE MOBILITY.
Mobility Aids Lanzarote SL
T: +34 928 346 005 | W: +34 606 754 342.
TRANSFER SERVICE (airport).
CanalTravel Canarias, SLU
T: +34 627 902 196.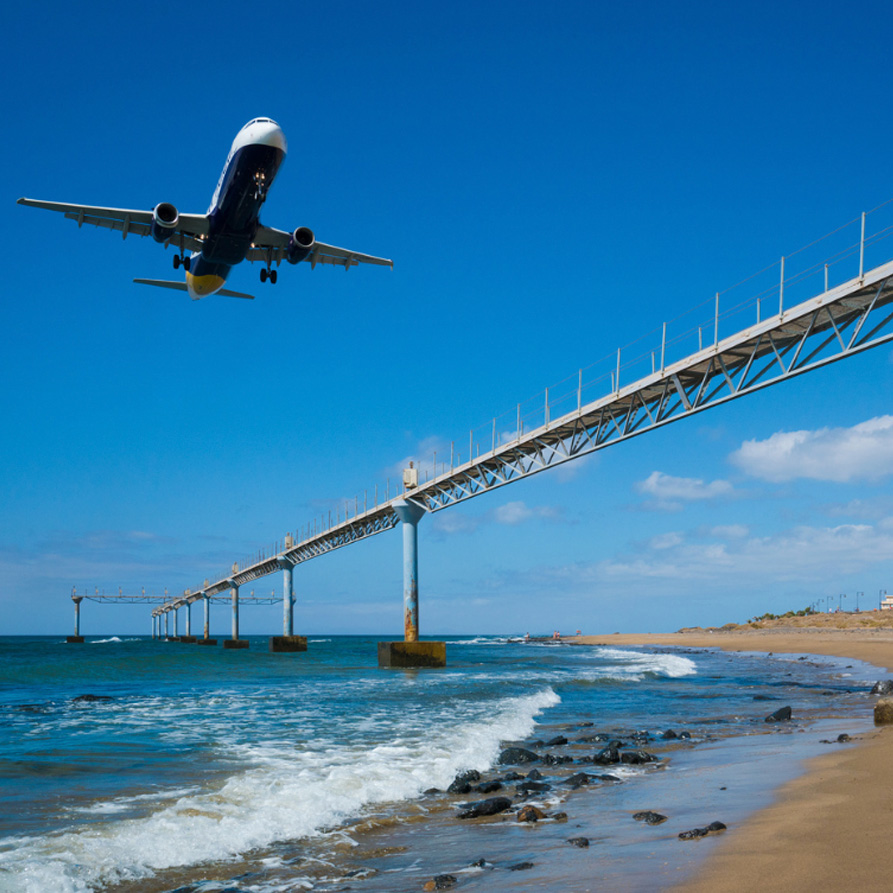 Cesar Manrique Airport
REQUEST FOR ASSISTANCE.
The airport has a free assistance service for passengers with reduced mobility.
This service must be requested on the AENA website at least 2.5 hours before the departure of your flight , although to guarantee the service, we recommend that you request it at least 48 hours before your departure.
Remember that you should always communicate your needs to your airline to ensure your place on the plane.
Aena also puts at your disposal a telephone service that will attend to your needs for reduced mobility 24 hours a day.
T: +34 91 321 10 00.
From 7:00 a.m. to 12:00 p.m. sinbarreras@aena.es
MEETING POINTS.
The César Manrique-Lanzarote airport has meeting points associated with the assistance service for people with reduced mobility.
Terminal T1 departures sidewalk / Terminal T1 arrivals hall.
Check-in hall Terminal T1 / Boarding Terminal T1.
Terminal T2 check-in hall / Terminal T2 Building Sidewalk.